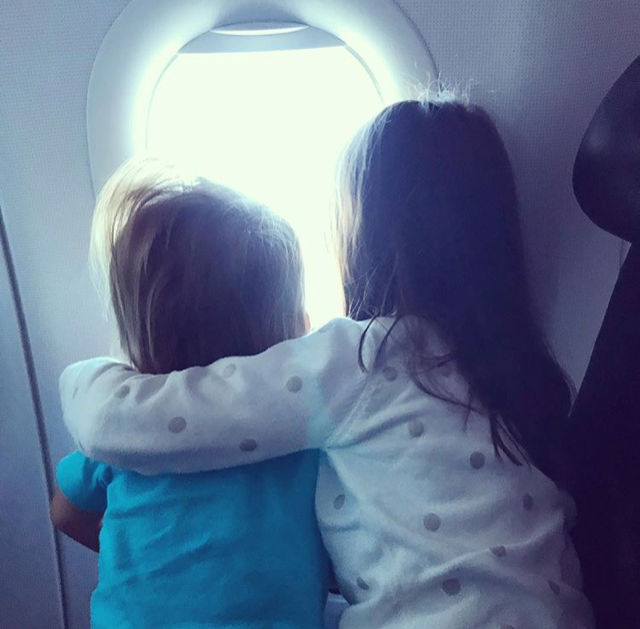 Coming home from vacation is hard.
Over the years, even after the best trips, I've wondered why I felt so down. It seemed like a mean joke. I realized a bad re-entry into regular life makes my happy vacation memories sad. Addressing the things that would repeatedly sabotage my good spirits when I returned home became just as important as all the planning and careful packing I did before a trip and the "trying to be present and enjoy it"I did while I was there.
Now I budget for the things that help me avoid zip lining from the majestic mountaintop of my vacation high to my post-vacation valley of self-pity.
Try them. They really do make a difference.
Have your home cleaned while you are away.
Even if you don't regularly use a cleaning service, you need them in these times. Don't come home to a mess. I used to spend way too much time making myself crazy cleaning before we left for a trip. Now I schedule a cleaning with respected local services like La Colectiva in San Francisco, Maid Sailors when I was in NYC or Handy, which is now in over 30 cities, and I make arrangements for the cleaners to access our apartment. Then I whisk my kids out and head to the airport instead of keeping the car waiting while I frantically make their beds.
Pre-order groceries to be delivered the day you get home.
When I get home from a trip I'd rather eat poo then rush out to the grocery store. You are not going to feel like shopping, but you also need to protect your pampered bellies from that empty fridge, so order in. I use local delivery services like Good Eggs and Grub Market in San Francisco and Max Delivery when I was in NYC and national options like Fresh Direct and Amazon Fresh. Services vary in how far ahead you can pre-order so before vacation, I fill my cart and set a reminder to kick off delivery while I am still poolside. Don't try to anticipate meals because who knows what you'll be in the mood for. I just order staples like bread, fruit, and milk. For us, being out of milk when we get home is like taking our toddler from paradise to the apocalypse.
Frame a memory.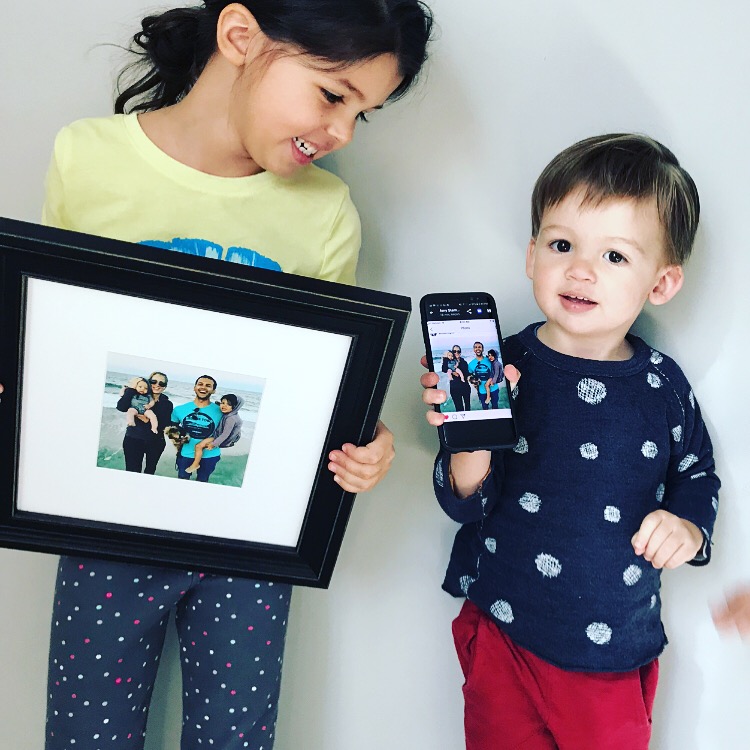 All our photos get lost online. Even if you post on Instagram, they eventually scroll out of sight and mind. I always plan to print photos but never do. For $39, Framebridge will (beautifully) matte and frame your favorite Instagram photo and ship it to you for free. Once I snap the moment that makes me feel a million miles away, I open the Framebridge app, matte and frame it and send it off to fly home. I've also done this for family/friends I am traveling with. Makes a great surprise.
Leave a buffer.
Try not to come home hours before work starts. Return home on a Saturday or take an extra day off. Going right back to work from vacation can be traumatic. Ease back into life first, and then sit down to a neglected inbox. Have a margarita and wish you were still on vacation from anywhere but your office.
Go out to dinner the night you get home.
Considering how much money you've just spent, one more dinner is a wash. We always go out "the last night" before I look at our bills and put my family on financial lockdown. It helps to take a moment and reminisce about everything you did and saw before you get sucked back into being a regular person that has to go to the grocery store. So relax, you have off tomorrow and the house is clean.
Get mail.
I love mail. Good mail. Presents delivered to my door. I sift through the mail like a child, leaving the boring white envelopes and tearing open any packages on my way up the steps. Shortly after arriving home from a trip, I usually forget I ordered from Framebridge when my favorite memory from vacation is delivered right to my door. I try not to start planning my next trip while I am away, so when I hang the photo it's like my green light to think about where we might go to fill the space next to it.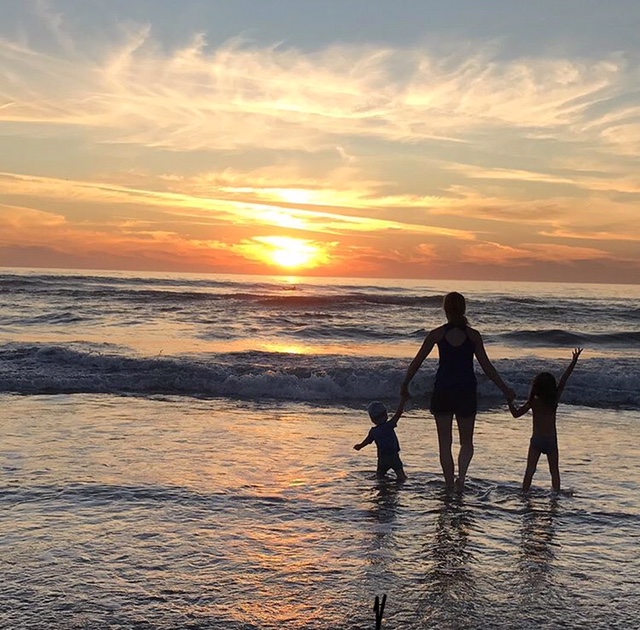 Anything you do to avoid PVD? Share in the comments.