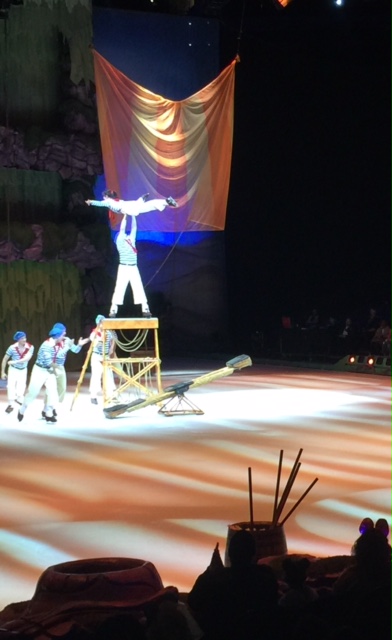 This post is sponsored, but our opinions are 100% are own. We are part of Amazon Associates.
It's that time of year again. As soon as the holidays are over, every parent has "Register for Summer Camp" on the top of their to-do list. Ugh! We hear you! And so, we put together a Summer Camp Guide to make finding the perfect camp for your little camper this year super easy.
Check out our spotlighted camps, general tips, and comprehensive list!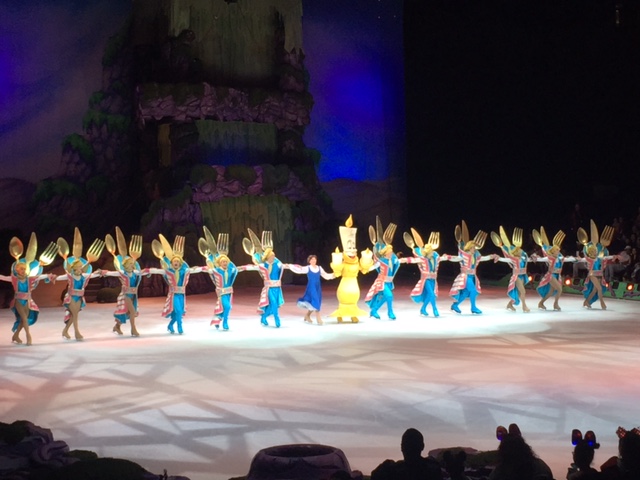 Voted Bay Area's Best Tech Camp for Kids! Camp tracks include:
– Coding Fundamentals
– Game Design (Unity or Roblox)
– Robotics
– Minecraft (Learn JavaScript to make your own plugins)
– YouTubing Fundaments
Camps are open to 1-8th graders and kids are split up by age. Campers also participate in daily outdoor play – fun team building activities and games. Locations all over the Bay!
415-569-2112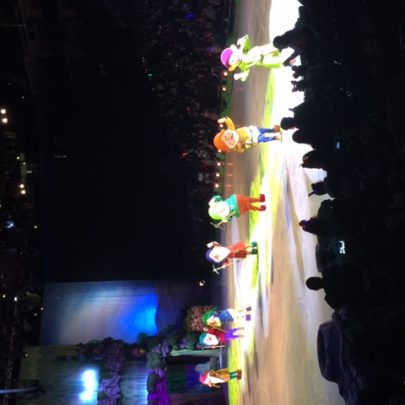 The Hi-Five Bay Area Sports Club is thrilled to present our 7th summer of sports camps in the San Francisco Bay Area at our NEW LOCATION in the beautiful UPPER LAUREL CAMPUS in Menlo Park! Our experienced, patient, and passionate coaching staff will divide the campers into balanced teams that will then learn about and compete in a wide variety of sports including: basketball, baseball, football, volleyball, soccer, lacrosse, and more! Our vision is to help the next generation develop a passion for sports – one camp, coach, and one child at a time. The Hi-Five Sports Camp experience will be remembered for the high energy-level of our coaches and the positive impact made on the lives of our campers. June 17th – August 9th
608 Howard Ave, Burlingame Ca 94010
650-362-4975
Integem Holographic Augmented Reality Summer Camp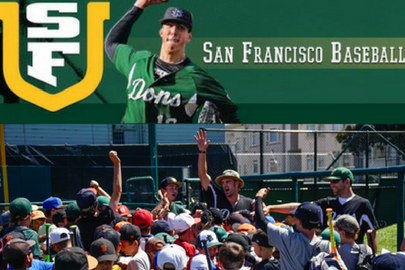 Invest in your future and learn to program, design, and innovate with future tech this summer! Through hands-on projects, you will create your own Holographic AR outer-space/nature adventures; Holographic AR animated comics; Holographic AR Broadcasting studio; interactive 3D Holographic AR movies/games; and/or intelligent engineering designs powered by AI. You will learn Holographic AR programming, STEM/STEAM concepts, computer animation, UX/UI Design, 3D modeling, artificial intelligence(AI), and visual communication.
Suitable for ages 6-18 of all computer skills, from zero experience to advanced levels.
Address: Gunn High(Palo Alto), Encinal School (Menlo Park), Homestead High (Cupertino), Mission San Jose High (Fremont), and Evergreen High (San Jose).
408-459-0657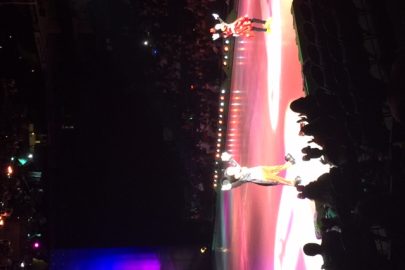 A perfect way for students to learn valuable, real-world technology skills through fun and engaging projects. Our week-long Summer Camps include Engineering with LEGO® gears and motors, Robotics with LEGO EV3® and WeDo®, Programming with Java, Unity and Python, Game Coding with Scratch®, and Girls STEAM camp. Kids 5-15 years
Locations in Burlingame, Foster City, San Mateo, Menlo Park and Palo Alto. Camps June 24- Aug 9th
553 Pilgrim Dr. Suite D, Foster City, CA 94404
650- 638-0500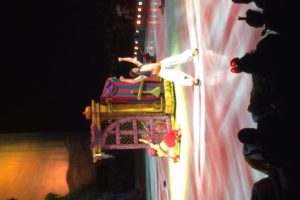 Amigos de Palo Alto is committed to serve you and provide a professional child carer. We offer parents a safe, loving, and trustworthy environment where they may leave their children, both for childcare and to begin learning Spanish. As an immersion school, students learn to speak Spanish from bilingual instructors the same way their native language was learned naturally.
Summer camps include: Summer Preschool, Kindergarten Readiness Camp, and First Grade Preparation Camp.
1611 Stanford Ave. Palo Alto, CA
650-493-4300
Littlest Angels Preschool
Come join us for enrichment and fun at Little Angels Preschool's Summer Program. Our camps are three weeks long and each offers an exciting theme. Each session will give your little one the opportunity to experience theme related vocabulary words and facts, music, science, pretend play, creative art experiences, counting, color, shape, and letter recognition! Ages 2-5 years.
Summer Sessions: June 10th – 28th Fantastic Farm! July 8th – 26th Under the Sea! July 29th – August 16th Creepy Crawlies! Registration starting SOON!
1095 Cloud Ave. Menlo Park, CA 94025
650-854-4973
Multiple Bay Area locations 1-888-909-2822
The Fun Science Day Camp for Curious Kids ages 5-11! Camps run July and August.
4000 Middlefield Road Palo Alto, CA 94303 650-852-0418
ALL THINGS DANCE! Dance Camps for kids 4-17 may include costume creations, nutrition, pantomime, history of dance, and more.
ALTO International School in Menlo Park (475 Pope Street) 650- 520-3646
June 24th – Jul 19th for campers 3-12 years. Every week there is a new topic to discover.
Summer Camp Tips From Our Writers:
Don't over schedule your children, especially if they are super young and this is their first time at camp/ away from you. It's summer time, and you don't want your kids exhausted from too many things. Let them be kids and have down time too.
If your child is starting preschool in the fall, do a "little" camp. This will help with the preschool transition and may help with school separation anxiety. That way, if your child freaks out and doesn't really make it to camp that much, you didn't waste money on a whole semester.
Try something new. This is a great chance to try something before registering for it for an entire semester. Does your child like dance, basketball, or computers? Who knows? Summer allows you to give it a try. Exposure to different activities allows children to really find what they are interested in.
Take advantage of the area we live in. Maybe your child will want to do coding or circus acrobats? These camps aren't offered other places in the country like they are here. If you have an older child, camps like these stand out on college applications because they are unique.
If your are trying to get into a particular school, register for their camp. It doesn't hurt to get your family's name out there and let the school get to know your child. It can only help!
Don't just do what your friends are doing. Do what's best for your child. Use this guide to find something special for your child.
Plan your camps around your vacations. It's hard to plan in advance, but try to plan what you might be doing this summer from little day trips to maybe some bigger vacations (woo hoo!). You don't want to pay for camp and then realize your child is going to miss a whole week for your cousin's wedding on the East Coast.
Location, location, location. Don't sign up for a camp too far away. Just because this isn't your child's every day school, don't forget you still might find it super inconvenient to drive a long distance every day over the summer to a camp.
Dress your child in T-shirts that can be conversation starters. It's hard to make new friends in a new environment. Maybe a SF Giants shirt, 49ers shirt, or an Elsa Frozen shirt (you get the idea) will help the kids realize they might like something in common and help them begin to chat.
Don't panic to sign up. Take your time to find the right camp. There are plenty of camps out there. It will all work out.
Let your child take some ownership in their camp. Give them choices, ask them what they want to do, and then use this information to make a good decision.
Remember to apply sunscreen and pack sunscreen for outdoor camps. Note whether your camp is allowed to re-apply or not and discuss this with your child.
If you have a child that is just too young for camp make sure and carve out some "summer experiences" just for them so they don't feel left out seeing their older siblings go to camp.
If your child is independent, don't be afraid of sleep-away camps. The goal is to raise children who will one day be capable of leaving us, right?
Label EVERYTHING! Here are some of our favorite labels.
Don't let your child bring their "favorite" anything (water bottle, hat, whatever), even if it's labeled. Items tend to go to home with the wrong camper and sometimes never make their way back. All kids have different schedules, and you may not see the same kids every day like you do in regular preschool.
Comprehensive Summer Camp List
Alpine Strikers Soccer Camp, 6-10yrs
Amigos de Palo Alto, Preschoolers
Andy Harader Tennis Camp, 7-16yrs
Avid4Adventure
BandWorks Summer Camp, 8yrs and up
Bay Area Chess Camp, PreK-8th grade
Bing, Preschoolers
BrainVyne, 4-11yrs
Bricks4Kidz, 3-13yrs
California Riding Academy, 5-14yrs
Camp Argo, 4-16yrs
Camp Edmo, K- 8th grade
Camp EdTech, 5th-9th grade
Camp Galileo, PreK-8th grade
Camp Shoreline, 5-11yrs
Captivating Dance Summer Camp, 4-18yrs
Castilleja Summer Day Camp, 2nd-9th grade
Child and Family Institute, 3-5yrs
Creative Art for Young Children, 3-8yrs
Dance Connection, 4-18yrs
Dance Expressions, 4yrs and up
Destination Science, 5-11yrs
El Camino Youth Symphony, 6-14yrs
Embark Labs, All ages
German-American School Camp, 3-12yrs
Glenoaks Stables, 6 to 14yrs
Growfit Sports Camp, 4-13yrs
Harker Summer Camp, K-12th grade
Hi-Five Sports Camp, PreK-5th grade
Hiller Aviation Camp, K-8th grade
Hope Musical Theatre, 2nd-8th grade
iD Tech, 6-18yrs
India Community Center Camps, K-5th grade
J-Camp at the Oshman Family JCC, K-12th grade
Jeff Arons' Youth Tennis Camps, 1st-12th grade
Jefunira Camp, 4-14yrs
Jim Heebner's Tennis Camp, 5-14yrs
Kado Baseball Camp, 6-18yrs
Kelly Coding and Creation Camp, 4th-6th grade
Kidizens, K-6th grade
Kuk Sool Won Martial Arts Camp, 7-12yrs
Legarza Basketball Camp, 5-14yrs
Littlest Angels, preschoolers
Living Spanish Summer Camp, 1st-6th grade
Luna Dance, 4-9yrs
Marine Science Institute, K-12th grade
Menlo Madness and Mini Madness, 4.5-13yrs
Menlo Park Legends Baseball , 6-12yrs
Menlo Swim and Sport, 4.5-14yrs
Mountain Camp Woodside, 5-14yrs
MV Code Camp, K-5th grade
Norcal Crew Learn to Row Camp, 11-18yrs
Omega Teaching Writing Camps, 5th-12th grade
Pacific Art League, 5-18yrs
Pacific Coast Kids, K-6th grade
Pacific Tech Camps, 5th-8th grade
Panthers Camp, 1st-7th grade
Peninsula Music Camp, 6-18yrs
Peninsula Young Writers Workshops, 8-18yrs
Peninsula Youth Theatre, 5-15yrs
Playschool Summer Camp, 3-6yrs
Portola Valley Theatre Conservatory, 1st-8th grade
Shoestring Farm Riding Camp, 7-14yrs
Spring Down Horsmanship Camp, 6yrs and up
Stanford Boys Basketball Camp, 1st-7th grade
Steve and Kate's Camp, K-7th grade
Summer Rock Camp, 7-18yrs
Talking Playhouse, 12yrs+
Team Esface Hoops Camp, 6-16yrs
TechKnowHow 5-14yrs
The Foundry Volleyball Camps, 6-18yrs
Western Ballet Summer Programs, 4yrs+
Wizbots Robotics, 7-14yrs