This post is in partnership with Britax, and w
e participate in Amazon's affiliate program.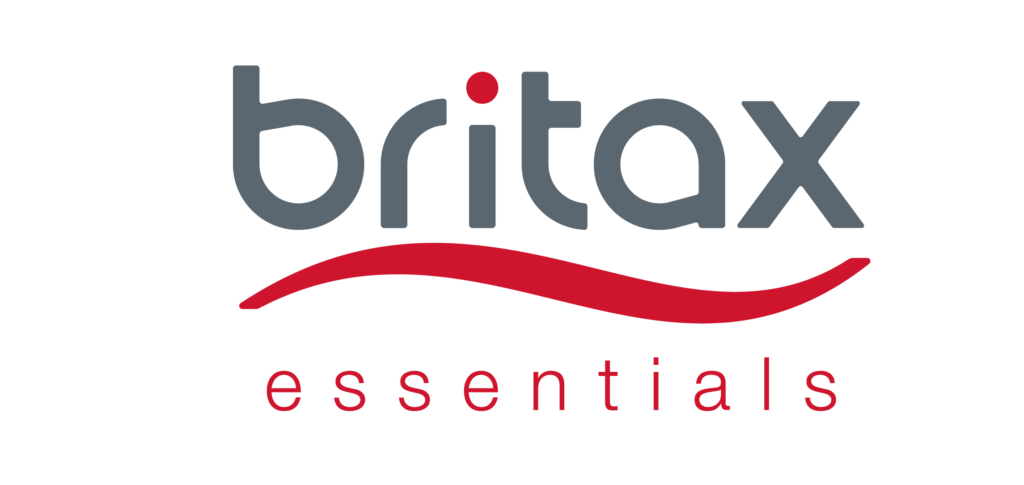 Peek into the car of any young family and chances are good that you'll find a Britax car seat in the backseat. That's because Britax has been advancing child safety technology for over 70 years and moms know their car seats are sturdy, safe, and reliable.
Britax is on a mission to make high-quality car seats accessible to even more families through their new Essentials line of car seats. The line's two convertible car seats all contain Britax's SafeCell Impact Protection and are offered at lower price points than their other ClickTight Convertibles. Their brand new belt-positioning booster is also great for the big kids. The Essentials line is perfect for any family, especially those who need to install seats in multiple cars. Think: nannies, grandparents, and two-car families.
Earlier this year, we had a chance to give away three seats from the Essentials line at our BLOOM event for new and expecting moms, and we also asked three of our writers to test drive the seats with their kids.
Here are their reviews:
Highlights
Convertible Car Seat
Rear-facing: 5-40 lbs
Forward-facing: 20-65 lbs
Standing Height: 49 in. or less
Product Weight: 19.5 lbs
Product Dimensions: 21L x 18.5W x 26H
1 Layer of Side Impact Protection
Retail Price: $199.99
Diana's Review
This seat has been great for my newly-minted toddler. It is sturdy, wide, and most of all, comfortable. We have tried other seats where my little one is in an awkward angle in order for the seat's recline indicator to be level with the ground. With the Allegiance's 3-position recline, she was able to sit easily. She does NOT like to be buckled in but had minimal protests when we clipped her into this one.
I was initially surprised at how large this car seat was, but as soon as my child was clicked in, I was grateful for the size. It seemed to fully encompass and protect her. I liked that the seat had ample room for her to wiggle around while also making me feel as if she was securely buckled in.
The seat was reasonably easy to install and took my husband under ten minutes. That being said, the weight (and width) of the car seat make it a better choice for someone who does not plan to move it in between vehicles on the daily (or weekly) basis. We also only have one car seat, so while you could probably fit two in the back seat of an average sized-sedan, it would be hard to access all three seats.
I was initially concerned that the car seat cover was not machine washable. However, that fear was instantly erased when I realized how easily the material was to clean. We thoroughly tested this feature as my 13 month-old threw up in it within three hours of us installing the seat! Also note, that while the straps can be tricky to remove, they are covered in soft chest pads which help keep them clean from Cheerios, spit up, spilled milk, you name it! I also loved how wide the straps were, which made it less likely that they would dig into my little one's neck and shoulders.
This car seat only has one layer of side padding compared to the Essentials Emblem model. Since we can easily install the car seat in the middle of our backseat, I'm not concerned. However, it might give me pause if the car seat was installed on either side of the backseat.
Highlights
Convertible Car Seat
Rear-facing: 5-40 lbs
Forward-facing: 20-65 lbs
Standing Height: 49 in. or less
Product Weight: 19.5 lbs
Product Dimensions: 21L x 18.5W x 26H
2 Layers of Side Impact Protection
Retail Price: $239.99
Wendi's Review
My two-year-old used this car seat until my one-year-old was ready to transition into it. Both rear-facing and forward-facing installations were super easy.
This car seat feels very sturdy. It doesn't wobble like some of the other brands I have tried. The straps are easy to adjust, and, so far, they have not tangled like many of the others ones do. My two year old loves the side head support because they are comfy for her to rest her head and nap. The cover seems easy to wash, just like the Britax Boulevard that I also own.
The car seat has a cup holder accessory that can be purchased separately, and I would recommend it. Personally, my toddler loves to have her water cup for car rides and a place to store her pacifier when we get out of the car. I wish that this car seat was a little lighter or a bit narrower, so it could easily be used for travel, but overall, it feels sturdy and super safe and we are really pleased with this car seat!
Highlights
Belt-Positioning Booster Seat
Forward-facing: 40-120 lbs
Standing Height: 38-63 in.
Product Weight: 11 lbs
Product Dimensions Max: 16L x 19.5W x 35H
2 Layers of Side Impact Protection
Retail Price: $99.99
Jen's Review
This is a really convenient, lightweight booster that is incredibly easy to move between cars. The back adjusts easily, by pulling up on a handle, and will extend high enough for even very tall children. I might choose something with a bit more seat cushion for greater comfort on longer car rides, but for quick trips around town, or as an extra car seat for a grandparent's car or carpool, this would be ideal.
I also loved that it's ready to go straight out of the box! The only pieces I needed to assemble were the water bottle holders, and this was a snap, just push them into place.