This post is in partnership with The Escape Game.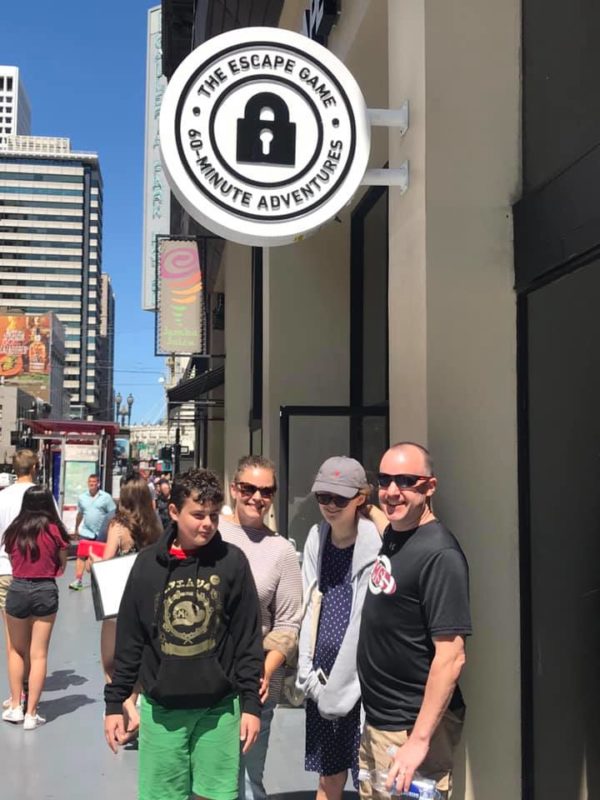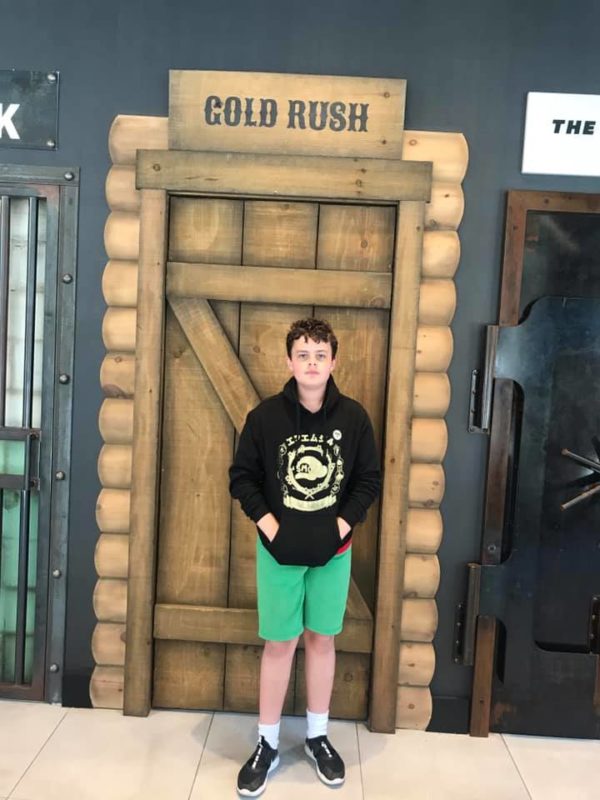 We are always looking for things to do with our teenagers and an opportunity to go to The Escape Game near Fisherman's Wharf was the perfect chance to show them that we are cool parents.
The Escape Game has five adventures to choose from and I picked the Gold Rush. It seemed challenging but not impossible, and since my husband was the only one who had ever done one before, we needed every advantage we could get.
The location in San Francisco is easy to get to (and allowed us to scoot over to Ghirardelli for ice cream afterward). Once you arrive, you sign in and wait for your adventure to begin. Our adventure leader was awesome and gave us just enough information and encouragement to make us feel like we could accomplish escaping in one hour.
Of course, I can't give anything away, but the puzzles were fun to solve and not too hard. We even got three clues to help us when we got stuck (and a few extras along the way when we were really stuck). My 12-year-old surprised the heck out of us and got more than half of the puzzles which helped us get out with three-and-a-half minutes to spare.
My daughter was extremely anxious about going into the room, and we could do nothing to change her mind. The staff was awesome and allowed her to go into the control room to watch us make fools of ourselves! Being able to see what was going on made her more comfortable and now she is ready to go back and try it. In fact, we all are. We took advantage of their 20% discount and bought tickets to go back. Both kids want to go back for their birthdays.