Before our kid-free vacation to Maui last month, I was a little panicked but probably not for the reasons you think. I mean, sure, I had a little anxiety about leaving the twins for six days with relative strangers (grandparents they only see a few times a year), but I was actually more worried about parading around in a swimsuit.
As I faced myself in the mirror in my new cute suit, I was frustrated. I had squeezed in a few extra workouts, removed all the hair on my body (minus eyebrows and head) and even got a spray tan. Instead of admiring myself and thanking my healthy body, I found myself wishing I looked "better." Bigger boobs! Longer legs! Flatter stomach! I was frustrated that here I was, the proud mom of two crazy toddlers about to embark on an amazing, romantic trip with my husband, and all I cared about was my body in a swimsuit.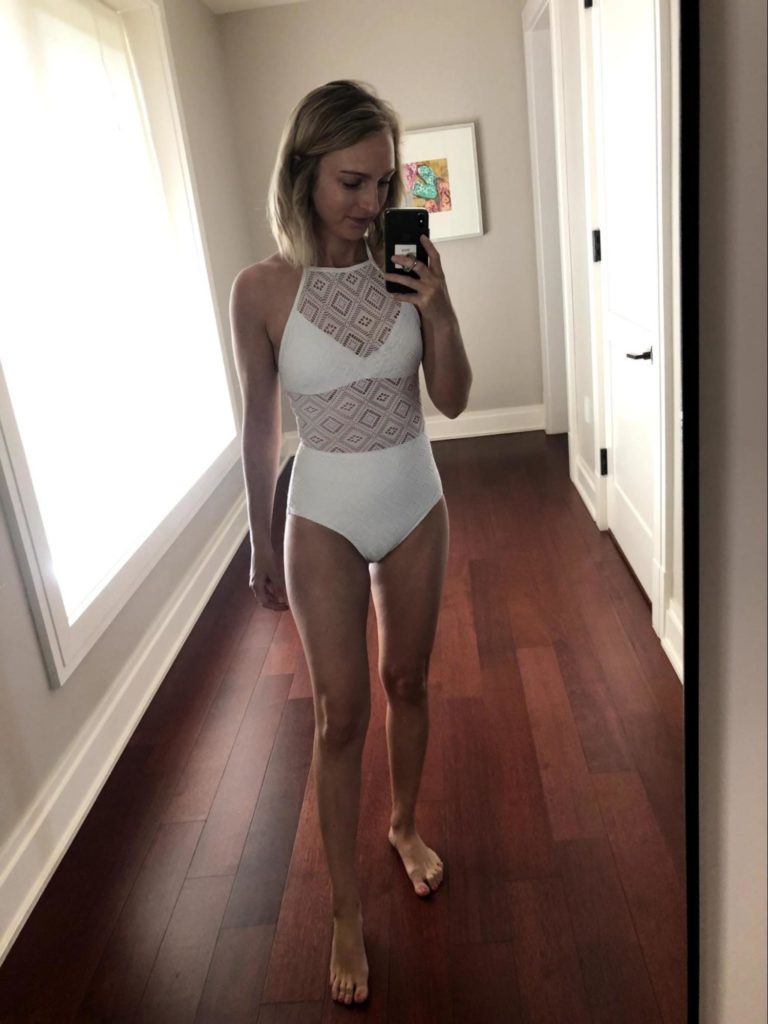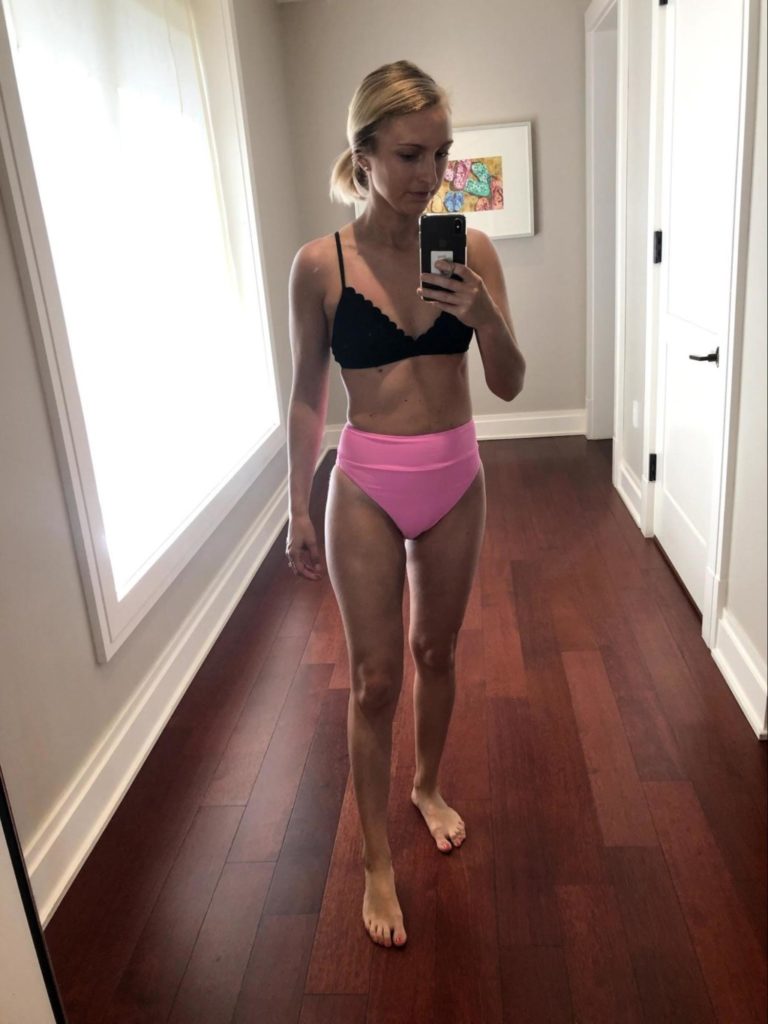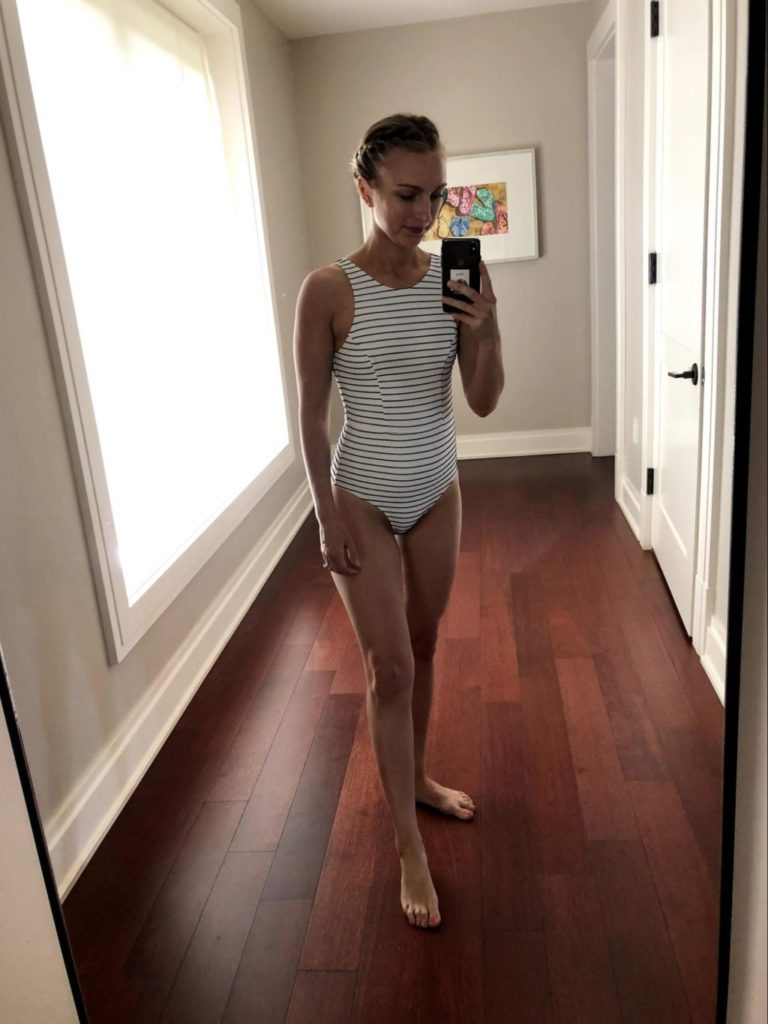 I wore a swimsuit all day, every day in Maui. I made a point to take a photo every morning before we left for the pool. When we got home, I scrolled back through those photos and was amazed to see that I had a totally different reaction to them. Instead of criticizing my body, I found that I was focused on the adventures we'd had that day. On our first day, I wore the leopard bikini and my husband, Craig, got REALLY sunburned. On the day I wore the white swimsuit, we had the pool to ourselves and I read an entire book. On the day I wore the black bikini, we got rained on in the hot tub and shared a ridiculous drink out of a huge pineapple. Those are the things I remember. What I don't remember is how many stomach rolls I had while curled up on pool chair, eating a pizza.
As swimsuit season is now upon us, I'd like for this to be your friendly reminder to just wear the dang swimsuit.
Don't miss out on adventures, memories, and fun just because of your body shape. Let me remind you that you are strong, beautiful and worthwhile. What you look like in a bikini or one piece does not define you as a mom, wife, partner, daughter, sister, or aunt. Your kids are not going to care or remember how you looked in that high rise, tastefully cutout bikini. They are going to remember all the fun you had splashing in the waves and building sandcastles.
If you're heading into the summer already dreading the season of sundresses and swimsuits, I'd like to offer you some ideas.
Audit your social media
Unfollow anyone who makes you feel bad about the way you look. Instead, look for body positive accounts like the following:
If YOU like the swimsuit, wear it!
Sure, text an image to your bestie and your partner, but ultimately, YOU need to own it. So many brands are making amazing swimwear these days like the following:
Get a spray tan!
Ok, this one may seem a little silly, but try it! It's super easy and for $45 you can get that instant boost.
How do you get ready for swimsuit season? Share your favorite bathing suit brands and tips in the comments!