(This post is in partnership with DHP Furniture.)
We have gone through three different types of bed frames. My kids first received their big toddler sized beds from Ikea, but they never slept in them, so I donated them. Then they persuaded me to get them wood framed bunk beds, which I bought off Craig's List to save money. They never slept in those either, so I also donated them. Then my older sister decided to buy them a daybed with a trundle. They somehow broke that even though they never slept in it either and so I trashed it. Their mattresses have laid on the bedroom floor without bed frames ever since. I decided I would save my funds until I believed they would really put a bed frame to use.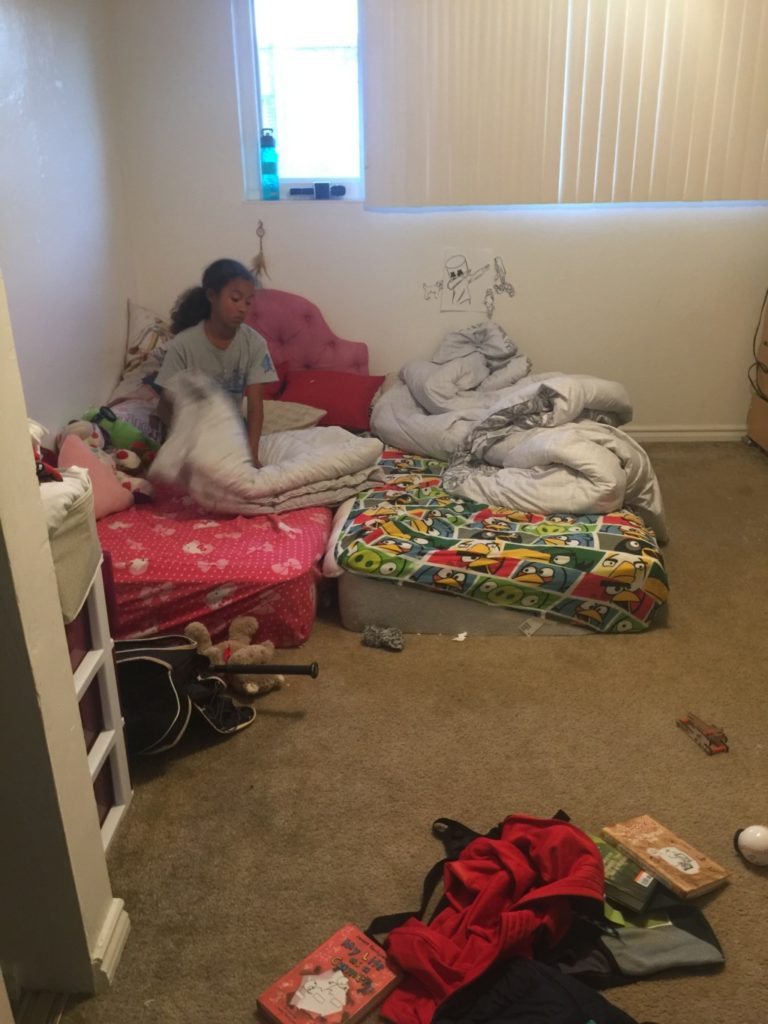 I finally decided (again) to get them another bunk bed! This time, we chose a bedframe from DHP Furniture (Dorel Home Products) – the Novogratz Maxwell Twin/Full Metal Bunk Bed in Grey. I have to say, they made a great furniture choice! Here's why:
Easy to Assemble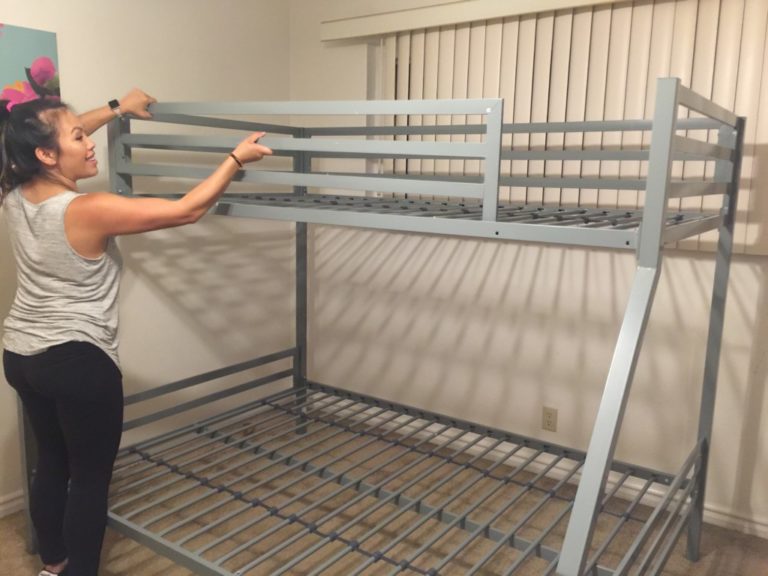 I have a best friend that comes over and assembles all my furniture for me. I nicknamed her My Husband. She loved that all the pieces were organized and not a single piece was missing, which usually isn't the case when ordering online. We managed to assemble the bed in less than two hours. We may have gotten it done sooner if it weren't for our cackling and wine drinking.
Easy to move around the room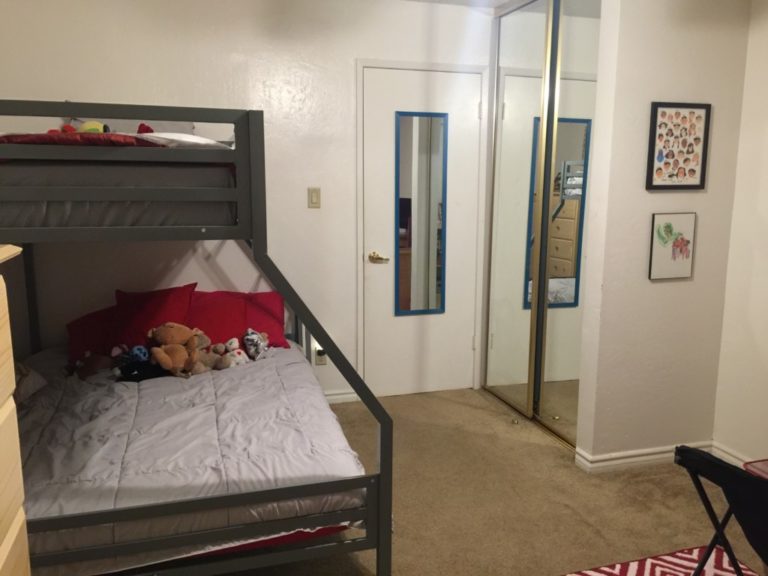 After the bedframe was complete, I had to move it around the different corners of the room to choose the right location for bedroom placement. My best friend leaves this part to me. Figuring out the best placement took me three rounds. I spun that thing around the whole room! Got a little arm workout but was able to manage it on my own!
Sturdy, stable & strong metal frame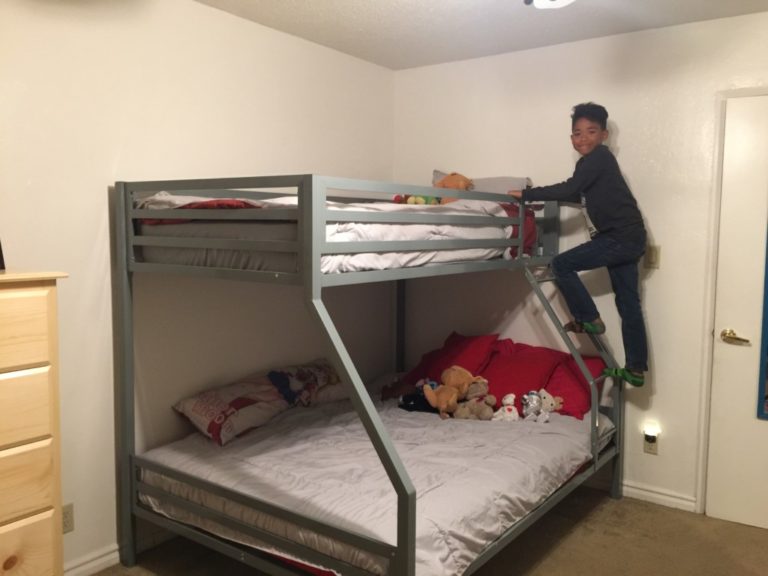 Kids have this natural instinct to hang and swing off of bunk beds when they encounter one. My kids did this automatically. We haven't had it long, but it's definitely holding up against their monkey movements very well.
Affordable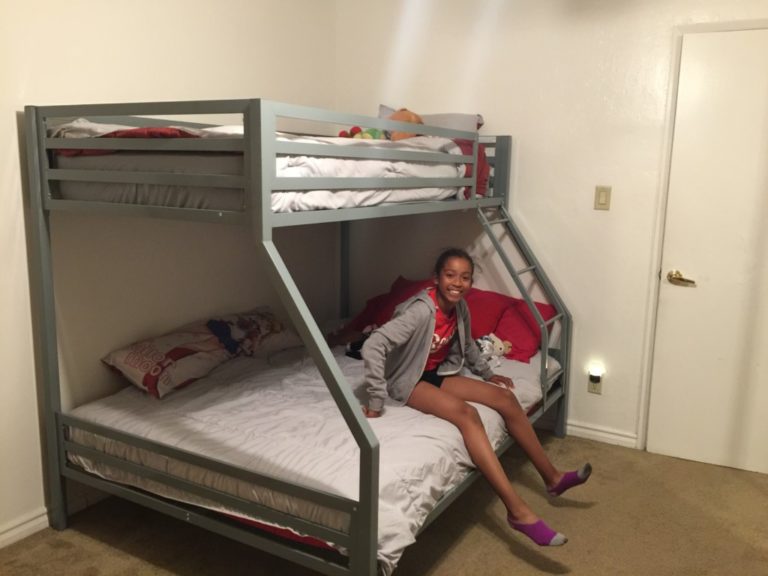 I'm a single mom with a single income household, living in one of the most expensive areas in the nation. I budget for everything religiously. There are so many expenses I must take care of for my children, so I was happy to learn that their choice in bedframe is an affordable option for any parent to handle.
Kids sleep peacefully through the night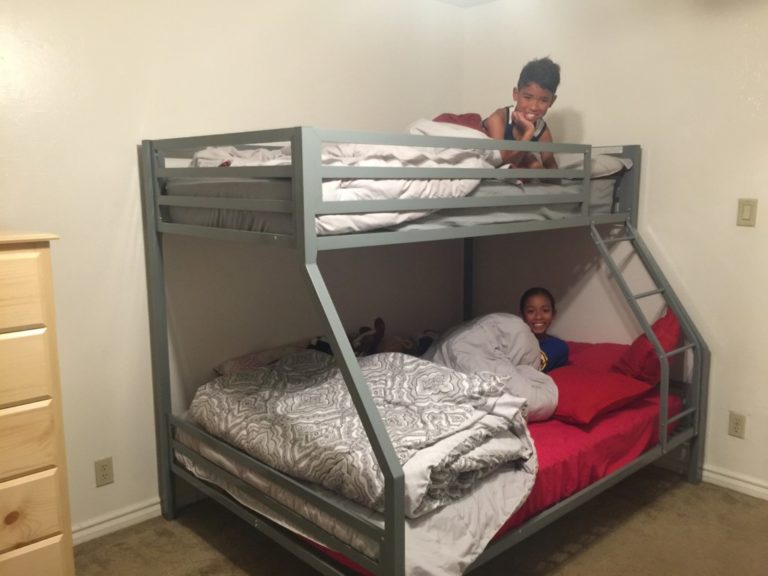 I'm happy to report I've gotten to sleep uninterrupted through the night since assembling our new bed! The kids are excited to sleep in their own room and are so comfortable in their bed that they don't come to bother me at night. Sleep is the best gift any parent can receive!
Pride in their room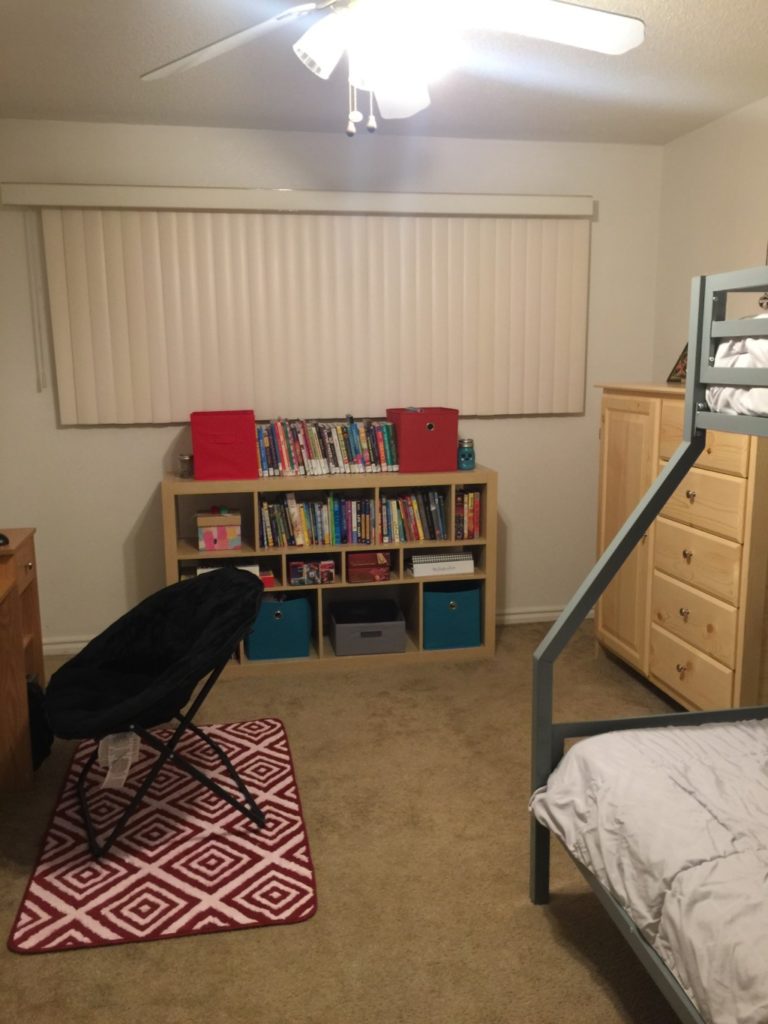 Typically, Monday through Friday, my children's bedroom looks like a tornado blew through it. Weekend fun isn't allowed unless they accomplish their cleaning chores, so Friday evening until Monday is when we have clean rooms. Surprisingly ever since we added the DHP bunk bed, the room has stayed tidy on weekdays, too.
This makes me happy and when mama's happy, everyone else is happy, too! This bunk bed is officially mama approved!