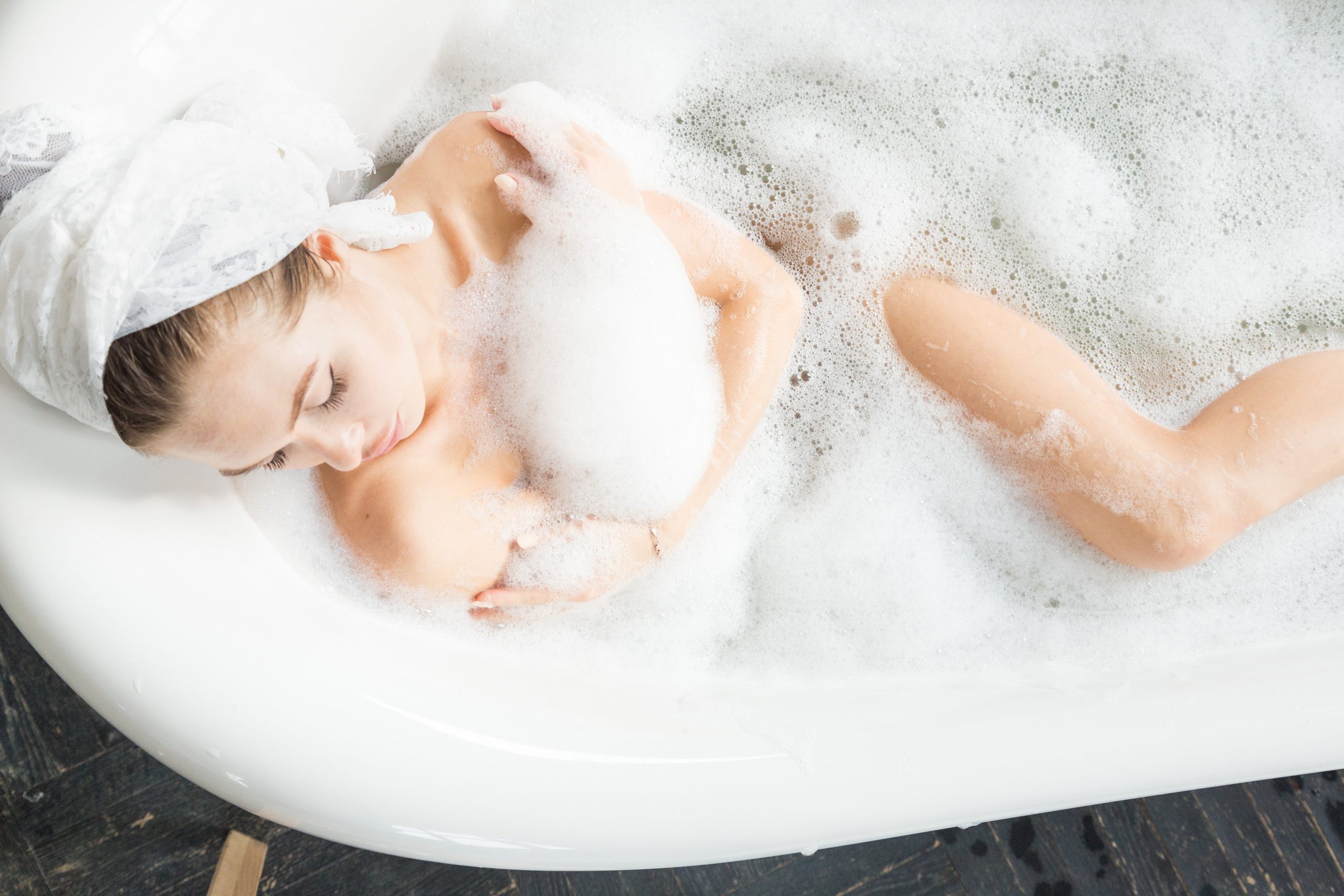 When you need to sit back and unwind after a stressful day, a powerful CBD bath bomb can be fantastic. A mother's mental and physical pressure quickly fade away as her body soaks in the tub. Thanks to the healing powers of cannabinoids, the top CBD bath bombs available are enhanced by important oils, scents and Epsom salt to revive one's system in the tub. Meanwhile, one's irritated skin can get nice and smooth. Whether it is first thing in the morning or following a long day at the office, you can always rely on a hot bath with CBD soap and bath bomb to treat your mind and body. Let's examine five of the best CBD bath bombs on the market, helping moms make the right choice.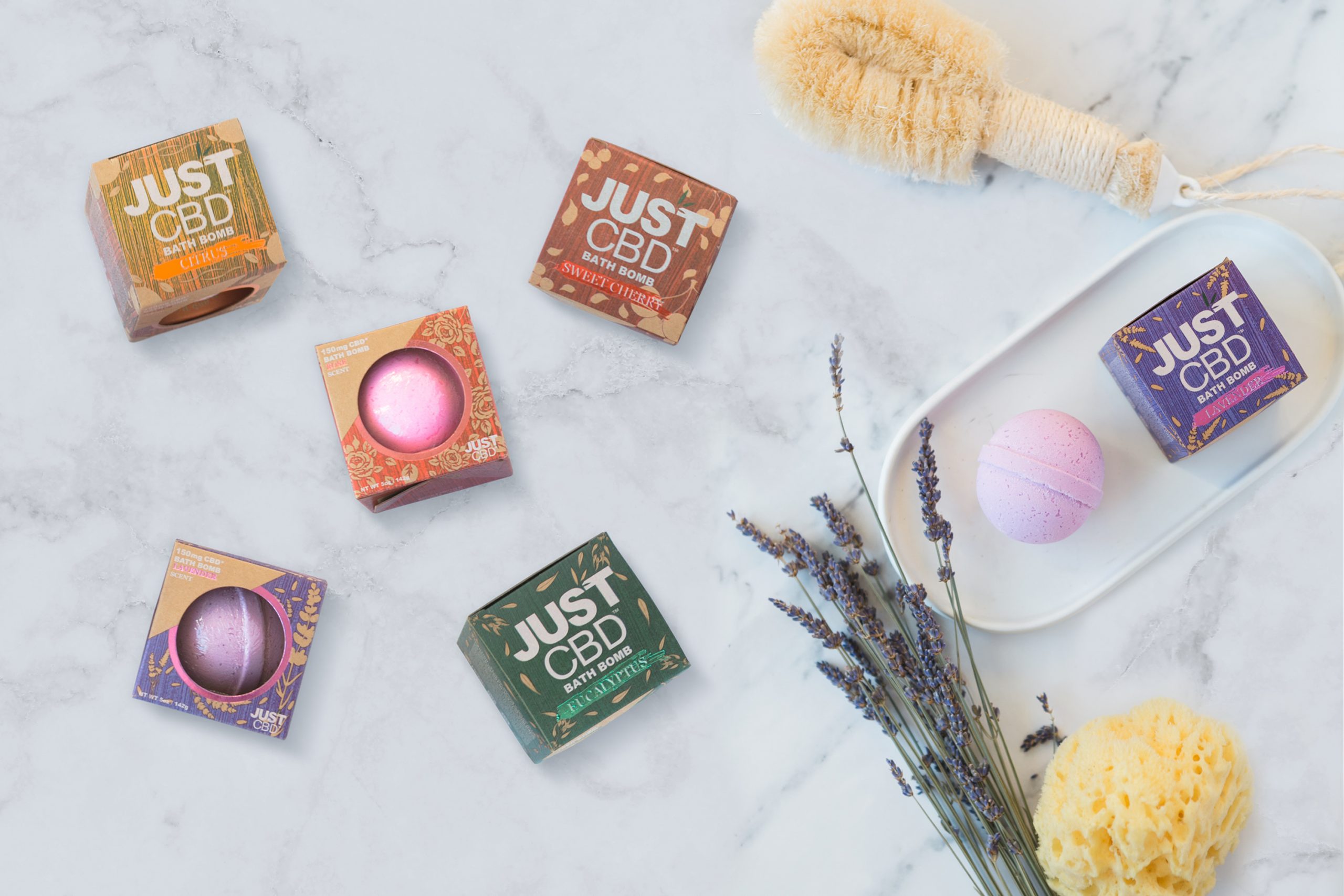 Known around the world for their first class hemp gummies, Just CBD offers the top CBD oil bath bombs out there. The product contains 150 mg of the best CBD oil, which is spectacular for mental and physical pressure. Those with allergies and sensitive skin have nothing to fear, as the CBD oil is completely organic. Meanwhile, the bath bombs of CBD create fun bubbles in your bath. Drop one in and watch the water actually fizzle as your skin is being conditioned. The charming scents linger to the skin long after a person dries off. Getting beautiful skin never felt so good. It's also wonderful for intimate couples who want to spend time together in the bathtub. A consumer also gets to pick from five great scents to create an ideal ambiance, Rose, Citrus, Eucalyptus, Lavender, and Sweet Cherry. They are quite inexpensive too. With the right Just CBD bath bomb, complete relaxation is a piece of cake.
• Sweet Cherry Scent CBD Bath Bomb
• 150mg of CBD per 5oz bath bomb
• $7.99
2. CBD for Life Bath Bomb
All the moms, grandmothers and their children that like the smell of bamboo will appreciate this popular item from CBD for Life. Made with rich CBD and ylang ylang oils from the Cananga tree, this bath bomb helps users feel at peace. A buyer can choose different scents, like lemongrass kiwi and fresh bamboo. Or people can splurge and purchase a combo pack to clear their minds with a warm soak on a regular basis. The CBD infused bath bombs are also created with special coloring so it will never stain your skin or your bathtub. That's pretty cool, but don't all the major CBD companies in the U.S. say the same?
• CBD for Life's Fresh Bamboo Bath Bomb
• 35mg of CBD per 5.5oz bath bomb
• $12
3. Lord Jones CBD Bath Salts
Lord Jones is another veteran to the CBD industry. Targeting the upper class with expensive goods, their CBD bath salts sooth the skin. Ingredients include pink Himalayan salt, as well as calendula to help manage sore muscles. The luxurious bath salts also smell like pine mixed with citrus. Made to restore one's wellbeing, along with mental and physical balance, the bath salts are crafted in little batches by hand. Consumer feedback isn't bad for Lord Jones. The big complaint is the high price for so-so CBD bath bombs for sale in nothing more than a fancy package. At least Lord Jones' chic bath salts come with a convenient scooper. Woo Hoo!
• Lord Jones High Formula Bath Salts
• 240mg of CBD per 12oz jar
• $65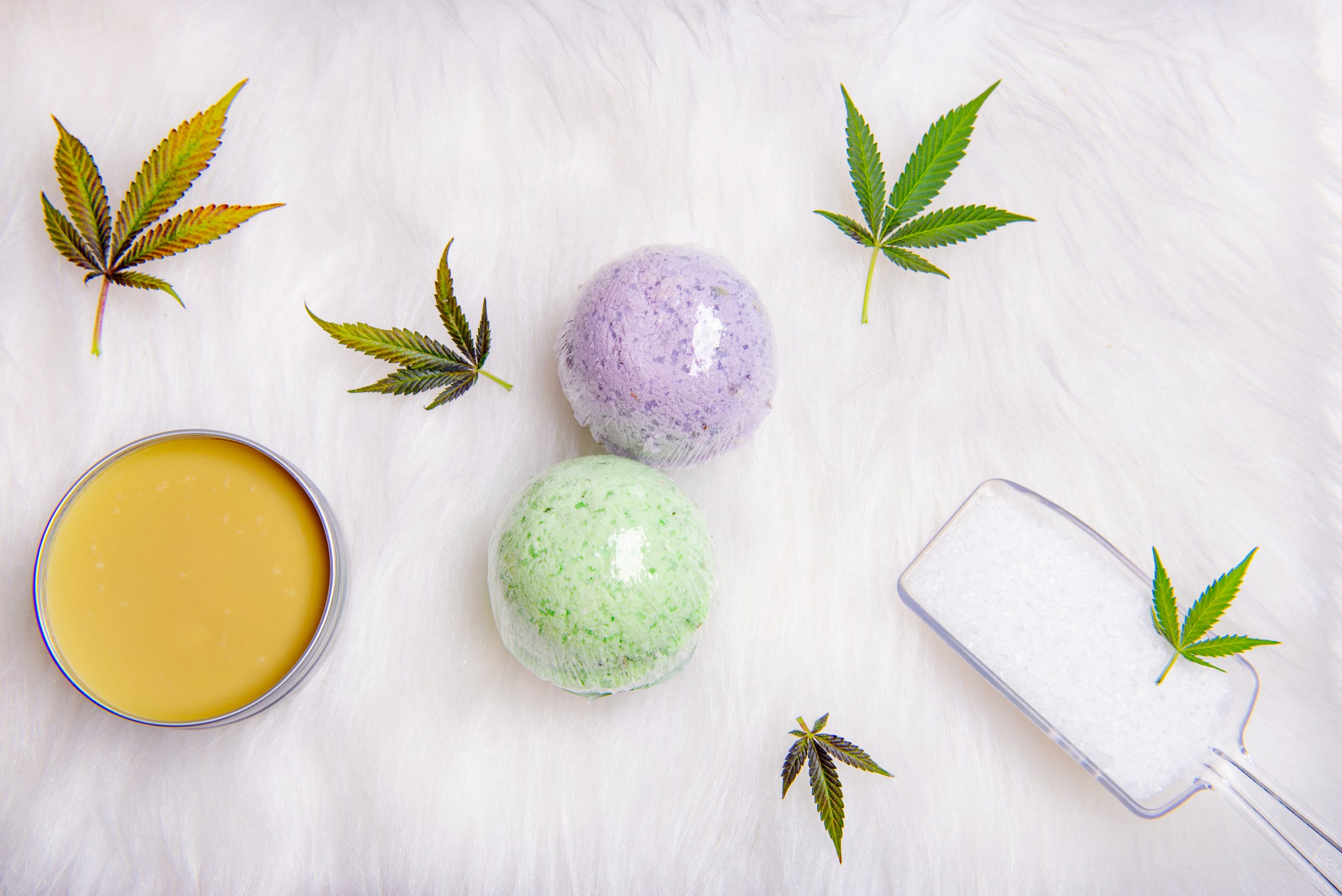 4. Extract Labs CBD Bath Bombs
The different CBD oil bath bombs sold by Extract Labs are said to be made with handpicked hemp and "love." Throw in some cannabidiol isolate, witch hazel, and coconut oil, and you have the natural ingredients for a relaxing bath. According to their business website, their bath bombs of CBD oil are unlike all of their competition, because of the way their products are infused with the smell of flowers. As a result, all five senses are said to be stimulated. They also say the bath bomb encourages users to be honest. Regardless of any marketing campaign, moms can take advantage of Extract Labs' bath bombs to stay relaxed throughout their daily routines.
• Extract Labs Breathe CBD Bath Bomb
• 100mg of CBD
• $16
5. Vertly Muscle Soak CBD Bath Salts
The one unique factor that Vertly bath bombs possess is full spectrum CBD oil. That means the hemp extract includes a wide variety of potent compounds to help manage aching muscles. Inflammation should go down, putting a user into a peaceful frame of mind. Full-spectrum CBD oil allows mothers to enjoy a handful of benefits, like extra minerals. The ingredients include everything from clary sage and lavender to arnica flower and Dead Sea salts. The bath salts are vegan-friendly as well. Consumer feedback all over the web seems to favor Vertly bath salts' attractive scents that help users unwind in the tub.
• Vertly Muscle Soak Bath Salts
• 100mg of CBD
• $29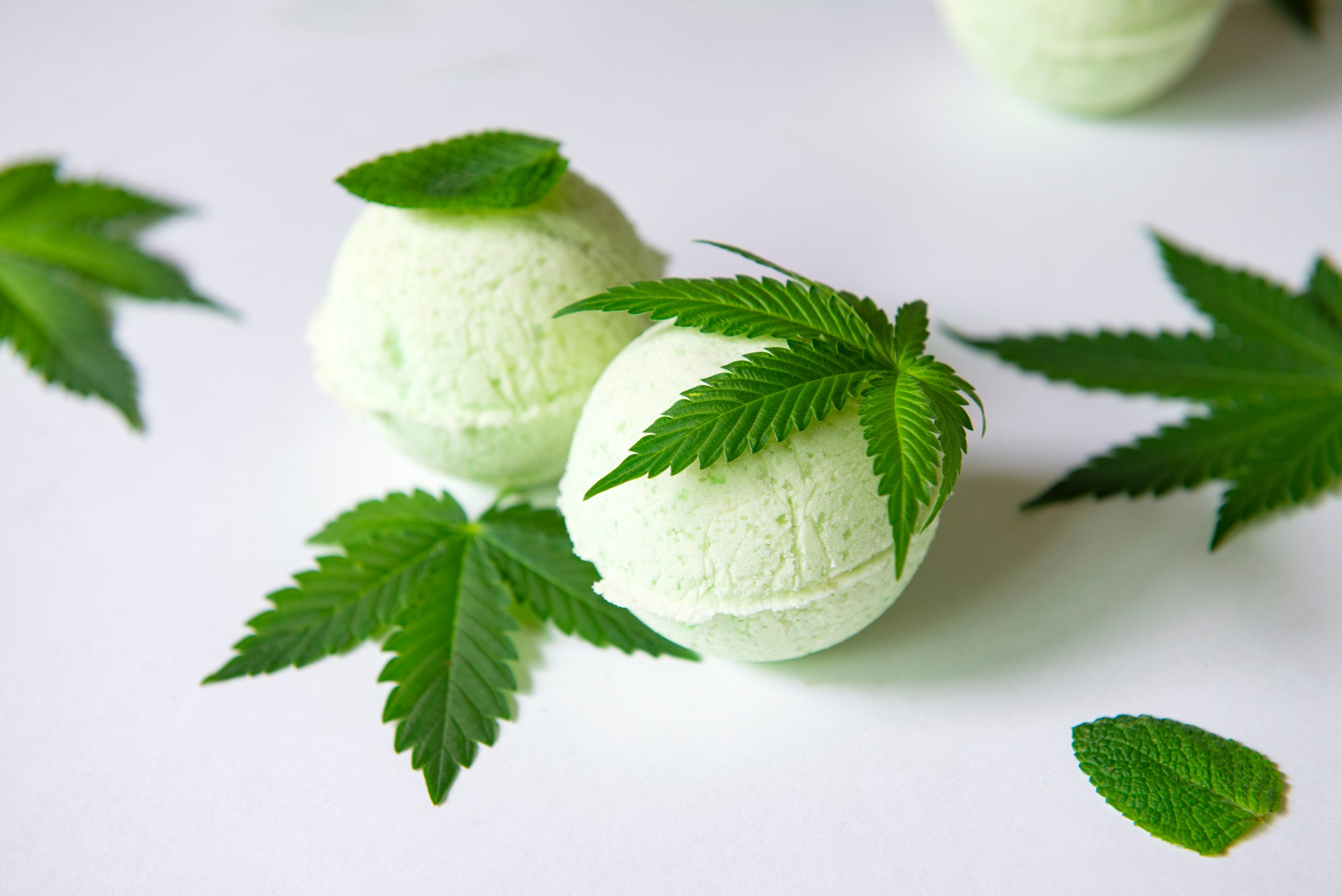 What was considered when creating this list of the 5 best CBD stores?
When looking to buy CBD bath bomb, there are a few factors that everyone considers. Of course, consumers look at the price of bath bombs. They also consider the smells and the overall effects of the CBD oil. Surfers of the internet appreciate professional websites that offer potential buyers plenty of facts, such as ingredients. Consumers should always confirm it comes from domestically grown hemp. It's also worth noting that all 5 CBD businesses here practice third party product testing for safety. They are located in the United States and meet Good Manufacturing Practice strict regulations.
By David Baker, Cannabis Extraordinaire