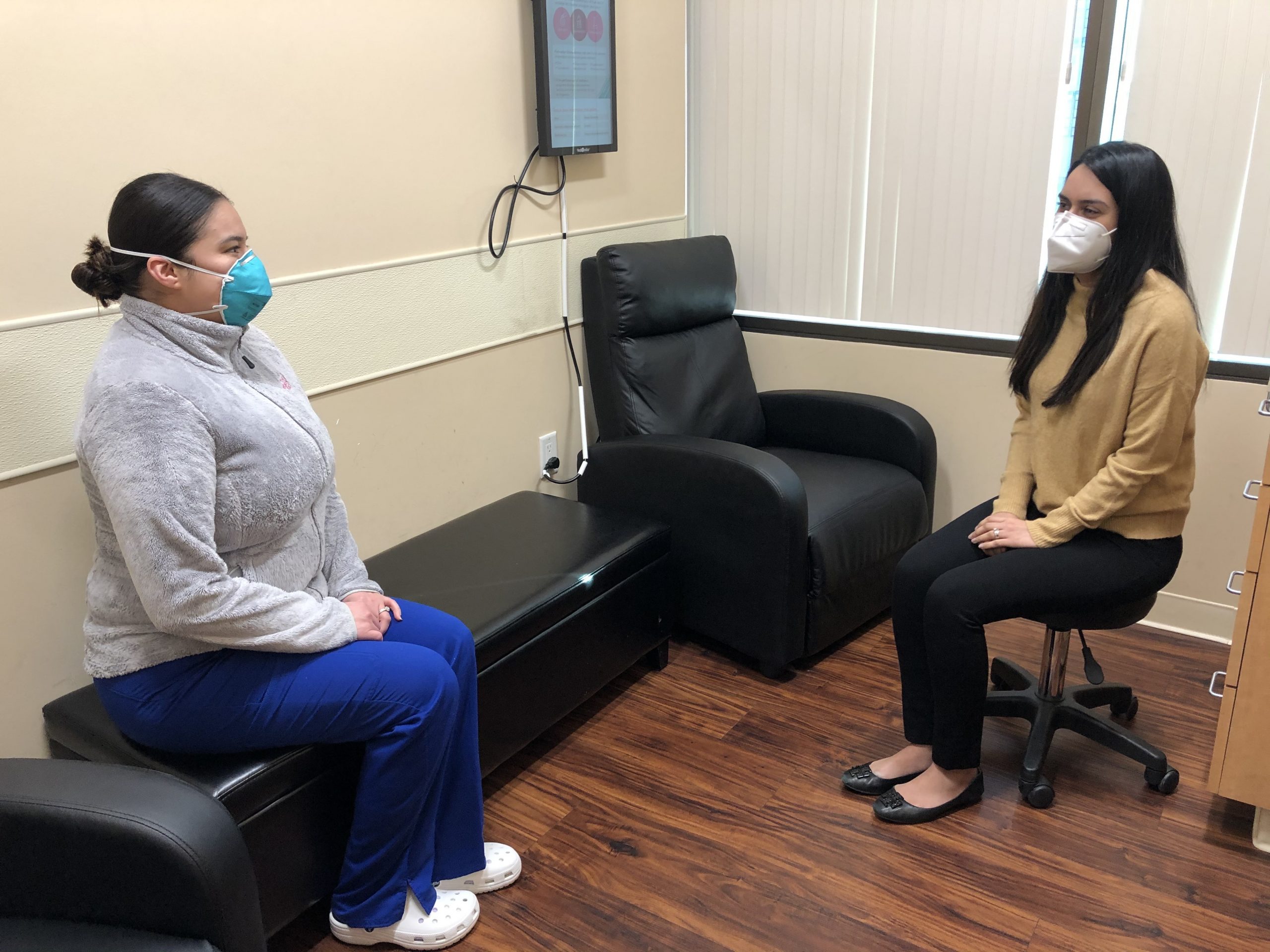 After we spoke to Dr. Jain about concerns surrounding allergies and COVID-19, we have received a lot of feedback showing interest regarding allergy testing for the COVID-19 vaccines as well as how we can best boost our immunity in the face of a virus resurgence. Great news! We have compiled the latest deets from our friends at Columbia Allergy regarding both matters and how you can take a proactive approach in staying safe and protected. 
Allergy Testing for Polyethylene Glycol Allergy
The Pfizer-BioNTech and Moderna vaccines primarily contain salts and stabilizers in the form of sugars and lipids, which don't cause allergic reactions. However, one of the ingredients does have a polyethylene glycol component, and polyethylene glycol is a polymer that some people can react to. Polyethylene glycol is a synthetic compound derived from petroleum that is used as an additive throughout many industries. In medical use, you may see it referred to as PEG. Polyethylene glycol 3350 is commonly used and can be bought over the counter as Miralax. Cosmetic companies also use this compound in a variety of products such as skin cleansers and moisturizers, makeup, and wipes for its moisture-retaining properties.
Polysorbate is a structurally similar compound that is also used in medications, vaccinations, cosmetics, and sometimes even food. There is a high incidence of cross-reactivity between these two substances, so if you have an allergy to one, you are likely to have an allergy to the other. The best way to know if a product contains these compounds is to read the ingredient list. While polyethylene glycol is not typically used in vaccines, the structurally similar polysorbate-80 is. There are vaccines that contain polysorbate-80, such as certain brands/batches of vaccines for Diptheria and Tetanus, Hepatitis B, Hepatitis A, Human Papillomavirus (HPV), influenza, etc.
If you have a suspected allergy to polyethylene glycol, it is strongly recommended to get tested for polyethylene glycol allergy before receiving the COVID-19 vaccine. It only takes a few hours, and you will know the result at the end of your appointment. The allergy test, which may involve a skin prick test and an oral challenge, will indicate whether a true allergy to this substance is present, and if it is, desensitization will be recommended before it is safe to receive the COVID-19 vaccine. 
Allergy Desensitization for Known Polyethylene Glycol Allergy
If you are found to have a true allergy to polyethylene glycol, specialists at Columbia Allergy have a safe and effective protocol for desensitizing your immune system to this substance. The desensitization treatment consists of approximately one six-hour appointment during which you will receive injections of polyethylene glycol, starting with a very small amount and working your way up to the amount you need to tolerate in order to safely receive the COVID-19 vaccine. Once you are successfully desensitized to polyethylene glycol, you are eligible to receive your COVID-19 vaccine within the next 24 hours or so! 
---
How to Get Started
If you have a known or suspected allergy to polyethylene glycol: 
Make an appointment at your nearest Columbia Allergy location for polyethylene glycol allergy testing. 
If a true allergy is detected, make another appointment for your polyethylene glycol allergy desensitization (~6 hours in length).
Make an appointment for your COVID-19 vaccination within the recommended timeline from your provider after desensitization is completed. 
*Note: Columbia Allergy is not administering COVID-19 vaccines at this time. You will need to coordinate receiving your vaccination with an outside provider.
---
Just How High is Your COVID Risk?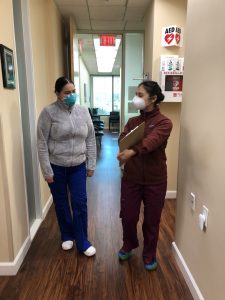 With the exponential rise in the number of coronavirus cases, these first few months of the New Year will continue to be challenging and stressful. As we are waiting for our turn in the vaccine roll-out, we should do all that we can to keep our immune systems strong.
Columbia Allergy may be able to help you maintain optimum health status, especially if you have ANY ONE of the following health conditions:
A. If you are above the age of 50 years (higher risk due to age), OR
B. If you are under the age of 50, the following medical conditions would benefit from an updated evaluation:
Current asthma symptoms – If you are having night time symptoms more than once a month. OR if you are using your rescue inhaler like albuterol, more than once a week, during the day time, for symptoms.
Emphysema (COPD) or other chronic lung conditions.
Frequent (4 or more) infections, including sinus infections during the last 2 years, other than simple colds.
Two or more episodes of pneumonia in the last 3 years
Comorbid conditions like obesity, diabetes, high blood pressure, high cholesterol, or heart disease.
The immunology specialists at Columbia Allergy can review your health records and current health status to provide you with guidelines towards improving your current treatment plan to help you achieve optimal immune system function during this stressful time. You can book your appointment online or find the phone number for your nearest location. 
To make the most of your COVID risk assessment appointment, Columbia Allergy recommends coming prepared with:
A detailed list of the infections (more than just a cold) you have experienced in the last 2 years. Time of year, duration and treatment required are all helpful details. 
A list of any lung conditions you have, including age of diagnosis, current treatment, and tried and failed treatments. 
A list of all other conditions or diagnoses you may have, the current treatment regimen for those conditions, and who is managing those conditions. 
A detailed list of any supplements you are currently taking. This would include things like Vitamin C, Vitamin D, Fish Oil, Turmeric, etc. 
A list of vaccinations and dates received including: pneumovax-23 (PPSV23), prevnar-13 (PCV13), influenza, and COVID-19 
Those with high blood pressure, high cholesterol, diabetes, and other heart conditions may want to contact your primary care physician to ensure your plan for these conditions is up to date. 
---
The information on this website is not intended or implied to be a substitute for professional medical advice, diagnosis, or treatment. All content, including text, graphics, images, and information, contained on or available through this website is for general information purposes only. Always seek the advice of your physician or other qualified health care provider with any questions you may have regarding a medical condition or treatment and before undertaking a new health care regimen. Never disregard professional medical advice or delay in seeking it because of something you have read on this website.