In a few weeks, our family of three becomes a family of four. Since we don't know the baby's sex, we have affectionately called the baby "Hash Brown." We have spent months preparing our daughter Ilse for the pending arrival of her new sibling: from transitioning Ilse from sleeping in our bed to hers (especially now that her room looks like a child's room versus a guest room with toys in it) to spending one-on-one time with her (like napping with me). Even with all the Ilse-centered activities, I still wonder if we are doing enough to support the emotional and physical change of having another person to share us with.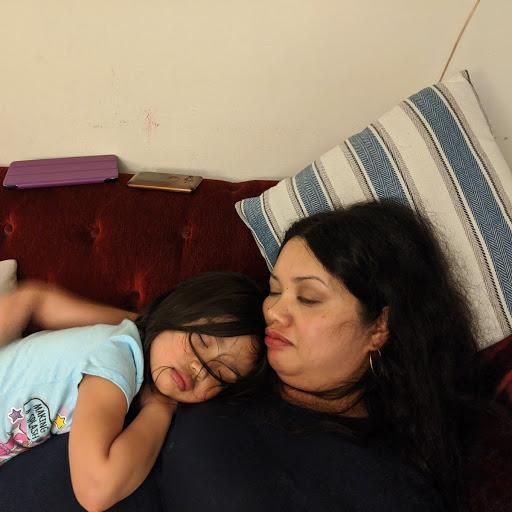 Additionally, we still have so many other things to do, like work, Christmas shopping, and refurnishing our home with baby gear. Will I be able to finish all my work ahead of the Hash Brown's arrival? Will we be able to buy and wrap all of our Christmas gifts? Do we have all of Hash Brown's gear in place? Time is a question mark.
And there is never enough time. Ask any parent. We parents never have enough of it. When my parents and sisters (who are also parents) asked me what I wanted for Christmas this year, I asked for the "gift of time." One of them asked if that was a book. We never think of time as a gift, but it is. While time is not a physical gift that can be placed in a box and presented with a bow, it is a gift. How often do we ask ourselves or our partners/spouses: "I would love 30 minutes to do …"? How delightful it would be if someone could give you that time! If it's a gift that would mean something to you, why not ask for it, and tell your loved one why it matters. Time doesn't cost anything, other than a commitment and the other person's time.
There's a sense of accomplishment when we gift things because we put some thought into the kind of Christmas gift a person wants. Perhaps it's easier to gift things versus time. Even my husband looked at me funny when I told him that I wanted the gift of time for Christmas. I was partly serious because we have had scheduled so few dates for "us" this year. I miss time with him, as I do with friends I have not seen all year (Carol, Jennifer, James, and Lyra. I am thinking of you). As the year comes to an end, the loss of time with loved ones is more apparent.
Some years ago or so, when my parents and sisters were scattered across two oceans, all I wanted was for us to spend the holidays together and get along. Now, we are on the same coast and try to get together as often as we can. We have a group chat that we engage in daily. As all of us are aging and our children are growing, it's a gift to be a little closer and to have more time together. The gift of time is not one to be dismissed, but one that should be given with gusto, because every one of us could use a little more of it. What do you want for Christmas this year?