This post is sponsored, but the opinions are 100% our own.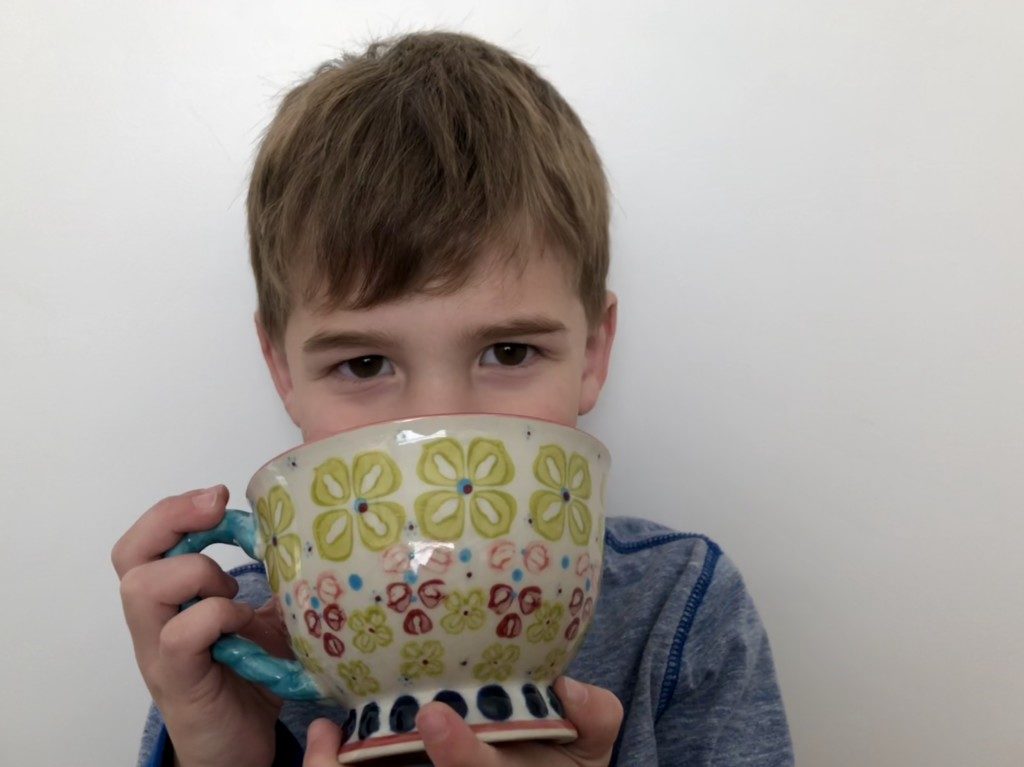 My husband and I joke that our three-year-old son's favorite flavor is "no flavor at all." The blander his food tastes and the more beige it looks, the better he likes it. It's an ongoing struggle in our house to get him to try new healthy foods so you can imagine our surprise when he voluntarily tasted my mug of Dr. Rosemary's Harvest Chai Spice tea and really loved it. He even insisted on having his own cup.
These teas are the opposite of his usual bland choices. The flavors bounce off my tongue and make me feel cozy from the inside out. The Holiday Spicemint blend bursts with the perfect balance of cinnamon and mint. The Harvest Chai Spice feels like the best of Fall in a cup. The Chamomile Lavender is soothing and delightful. Even better, all fourteen of Dr. Rosemary's blends are caffeine free and full of vitamins, minerals, and antioxidants.
If my son refuses to eat his fruits and vegetables and won't drink any of the smoothies I offer him, at least he can glean some health benefits from the tea he's drinking. All of the handcrafted blends are organic, gluten-free, and boast ingredients used for centuries in eastern medicine. In fact, Dr. Rosemary herself is a Nationally Board Certified Acupuncture Physician trained in Traditional Chinese Medicine. She originally began creating these tea recipes for her patients.
Here are the blends we drink the most in our house (because they're yummy) and some of their added health benefits.
Lemon GingerMint – eases stomach pain and soothes coughs and cold symptoms.
Hibiscus Rose Berry – full of Vitamin C and antioxidants that are good for the cardiovascular system.
Harvest Chai Spice – improves digestion, enhances the immune system, and fights inflammation.
Holiday Spicemint – improves digestion and eases coughs and cold symptoms.
Chamomile Lavender – improves digestion, reduces inflammation, induces sleep, and calms anxiety.
Dr. Rosemary has other blends that are designed to target specific physical ailments, and these are better left to the adults. They run the gamut from relieving constipation, assisting with weight loss, boosting libidos and helping ease symptoms of menopause. There's also a turmeric blend to help with joint pain, a special mix to boost breastmilk production, and a Day is Done blend to improve sleep quality.
Dr. Rosemary's Tea Therapies have our whole family covered, and they continue to be a staple in our house over a year after we first tried them. You can check out my original post about them for even more information on the teas themselves and how to prepare and drink them. And maybe the best news of all, the teas are available through Amazon Prime, as well as directly from Dr. Rosemary's website. Hello, convenience!
After you give your teas a try, let us know in the comments what your favorite flavors are!