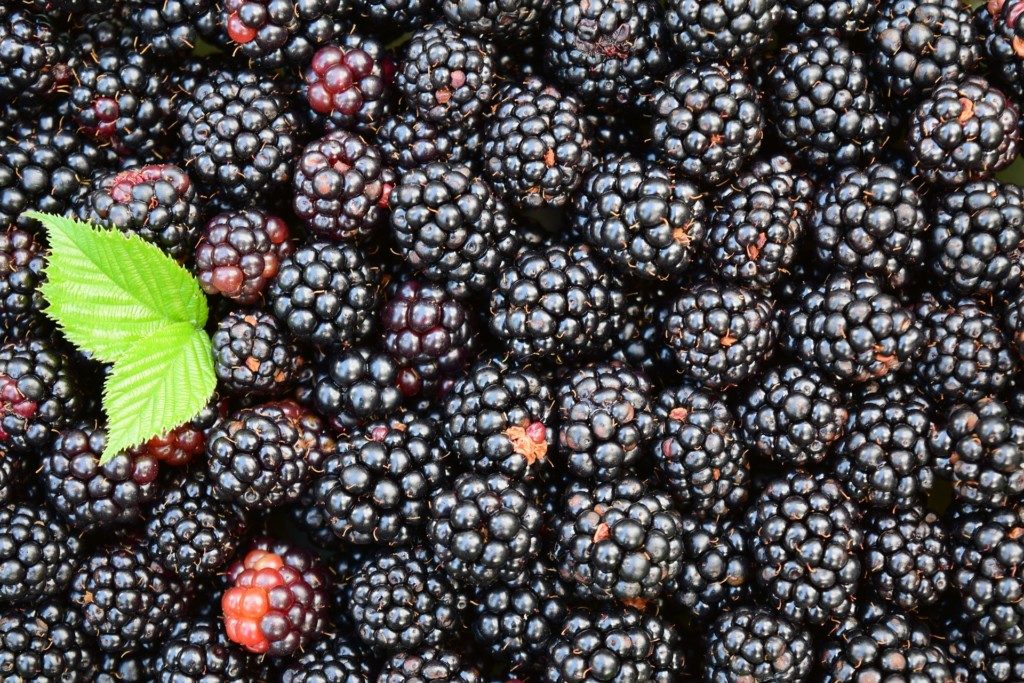 I was super disappointed when the food allergy community started circulating warnings about the now released Peter Rabbit because the movie shows how little is understood about the struggles of food allergy families. Reportedly Peter Rabbit and his friends throw blackberries at Mr. McGregor knowing that he is allergic. The warning details that Mr. McGregor goes into anaphylactic shock and must self-administer an EpiPen. Sadly the food allergy community is not a stranger to the presence of food allergy bullying in children's entertainment. The described scene is particularly troubling, especially when portrayed by a beloved and classic character on the big screen. Food allergy advocates are furious, but some others are left scratching their heads or rolling their eyes. So what's the big deal? Here I take on some questions or thoughts you might be wondering.
Isn't Peter Rabbit supposed to be mischievous?
In the original book, Peter Rabbit is mischievous, yes. However, by definition, mischief is playful and minor. To a child without food allergies, teasing with a spoon coated with peanut butter may seem trivial and funny. But to someone with a serious peanut allergy, this action is terrifying and life-threatening. The movie could have stayed true to Peter Rabbit's nature without taking it unnecessarily far.
You need to learn how to lighten up. This is a children's movie.
Bunnies throwing berries – sounds cute? Fun? Harmless?
Based on whether or not you have food allergies, you will see food very differently. To those without food allergies, food is social and celebratory. The safety of food is usually assumed. To food allergy families, food can still be these things, but it is much more complex. Food can be enjoyed, but doing so requires being diligently informed and careful in order to be safe. If you don't have a food allergy, food is just something tasty, not a potentially loaded gun.
Anaphylaxis is scary to witness and experience. Symptoms may include trouble breathing when your airways become narrower, and dizziness or fainting with low blood pressure and a weak and rapid pulse. The harm inflicted in the scene is not slapstick comedy like hitting a clown with a pie, or unrealistic like dropping an anvil. Children have friends, classmates, and teammates with serious food allergies. Food allergy families face the dangers of particular foods every single day. Food can be a powerful and accessible weapon to children who are not taught about the gravity of food allergies.
Ultimately children's movies should entertain, not model behavior that is cruel, calculated, and dangerous.
But doesn't the scene raise awareness about food allergies?
Mr. McGregor uses his EpiPen and all is OK again, right?
To those not familiar with EpiPens, the Peter Rabbit scene in question perpetuates a common misconception that EpiPens are an easy and instant cure-all. Firstly let's not ignore the scary moment of needing to stab yourself in the leg! Also, a second EpiPen may be needed. In practice, after EpiPen usage, an inflicted individual has a very limited time to get to the Emergency Room for further support and monitoring for secondary reactions. After all that, an individual can still die. In this way, the scene does not raise awareness or educate about food allergies. It further misinforms the public about the potential severity of allergic reactions, the professional and extensive treatment they require, and the emotional toll they take.
You're too sensitive and easily offended.
The response of the food allergy community is not just a matter of hurt feelings. There is a real and genuine concern about the well being of our children as reports of food allergy bullying are getting more attention. Anything that normalizes food allergy bullying can have very damaging effects.
What exactly is food allergy bullying?
Bullying is exerting power over another. Food allergy bullying is doing exactly that by taking advantage of another's weakness, his/her food allergy. This could include verbal attacks, or like in Peter Rabbit, a physical attack with food. Sadly the bullies are not just children, but in some instances also adults including teachers. Not convinced it's a big deal? Individuals with severe food allergies are deemed disabled by the Americans with Disabilities Act Amendment Act.
Why should we cater to a small group of people with food allergies?
I won't bore you with statistics about how many people in America actually have food allergies. But consider that the other group affected by food allergy bullying are the bullies themselves. Recently a 14-year-old was charged with felony criminal charges including aggravated assault and criminal conspiracy for her role in a food allergy bullying incident at school.
Food allergies impact everyone because you have the option to be an ally to those around you with food allergies. The conversation about food allergies doesn't have to be just about restricted foods, EpiPens, and bullying. It can be about empathy, thoughtfulness, and kindness extended to others.
So what's your opinion about the
Peter Rabbit
drama? Did this article change your mind at all? Have you ever witnessed or been a victim of food allergy bullying? Please share in the comments below.